These are finally in stock after 2 full years...
Pls refer to "Tsukasa Kitaeji Neiji" dedicated page for more details on knife #1.

#2 Kuro Soe-nata (Black-finish Small Nata, 36000JPY) is The most economical model from Hinoura-san, yet, the quality is absolutely fantastic in my opinion.
I don't want to let go of this one too much....
The handle is J white oak, stained and soaked with special resin to prevent the rot.
The handle and sheath material is Hou. Treated one piece(*) sheath.
Handmade ferrule, soft steel jigane, Shirogami #2gou steel type A (all knives are made with WS#2 type A. Type A has higher carbon content compared to type B).

#3 (Kitaeji Migaki Soe-nata, POA) is the same model to the one that made the front cover of very famous Knife Magazine (magazine shown below).
*The sheath is carved out of one piece wood, treated with the same chemical for waterproofing. It is not laminated! This is to prevent delamination or cracking when it gets wet.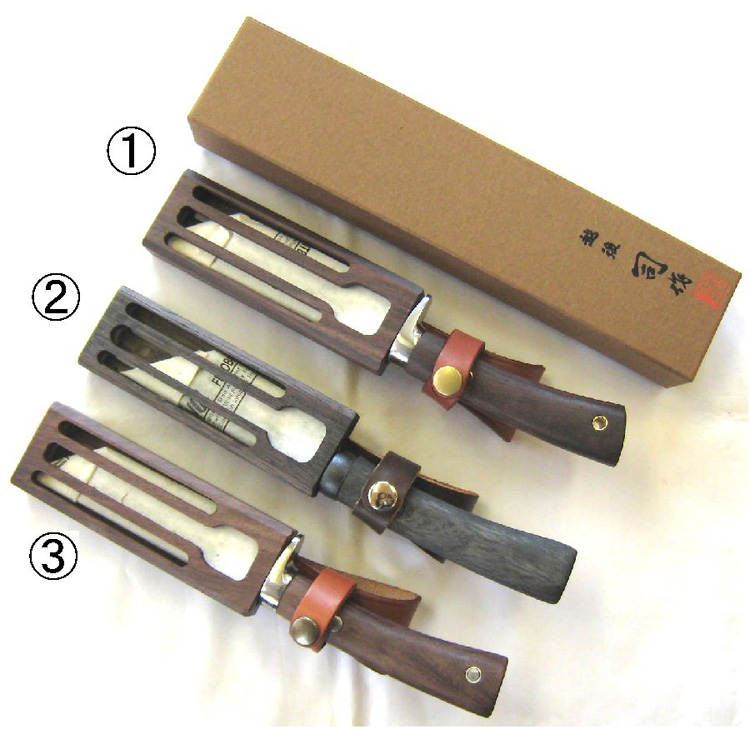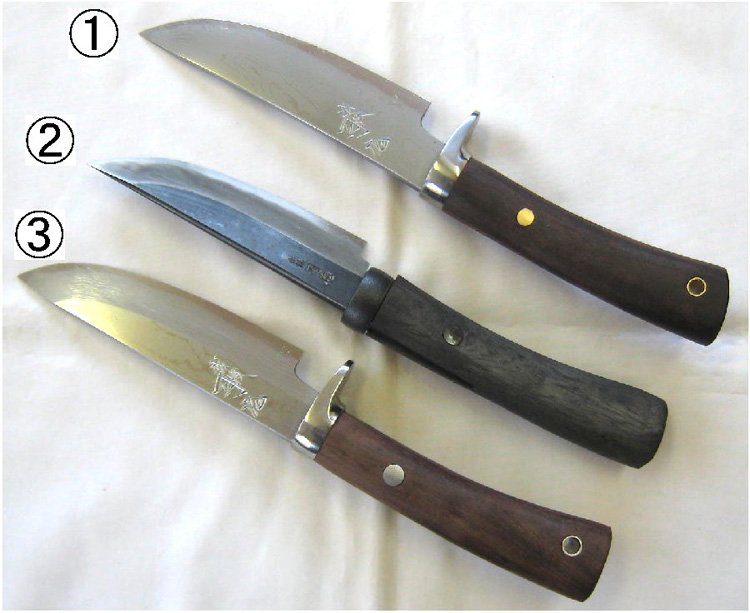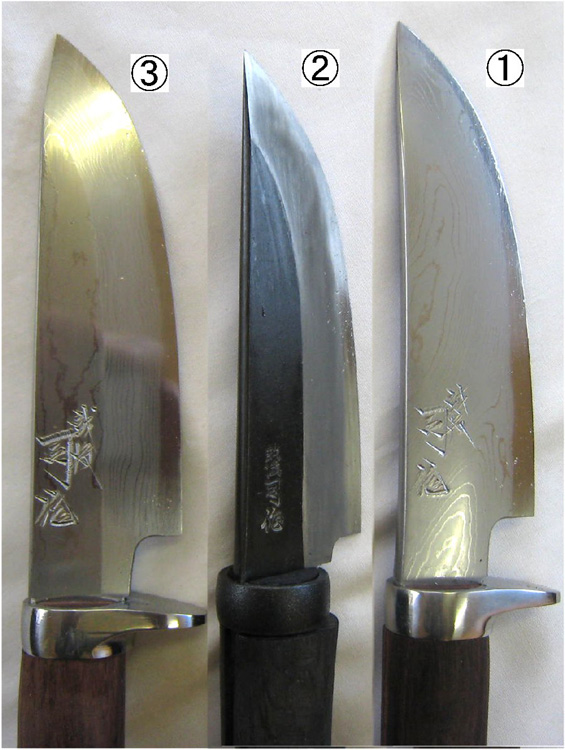 Below is the same knife to #2.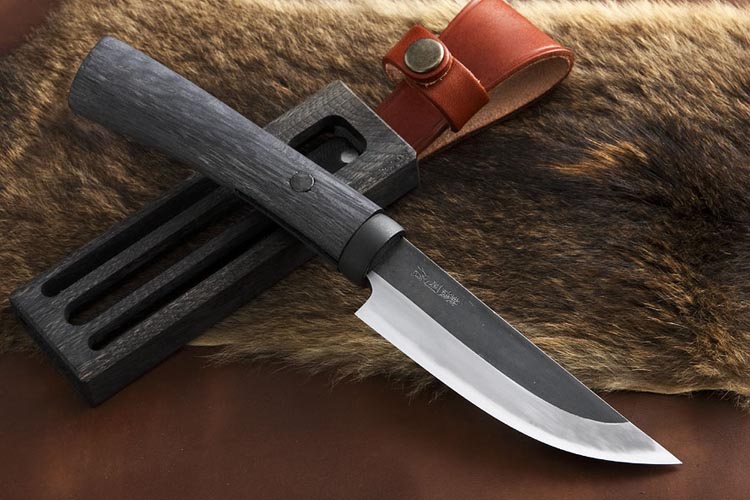 =====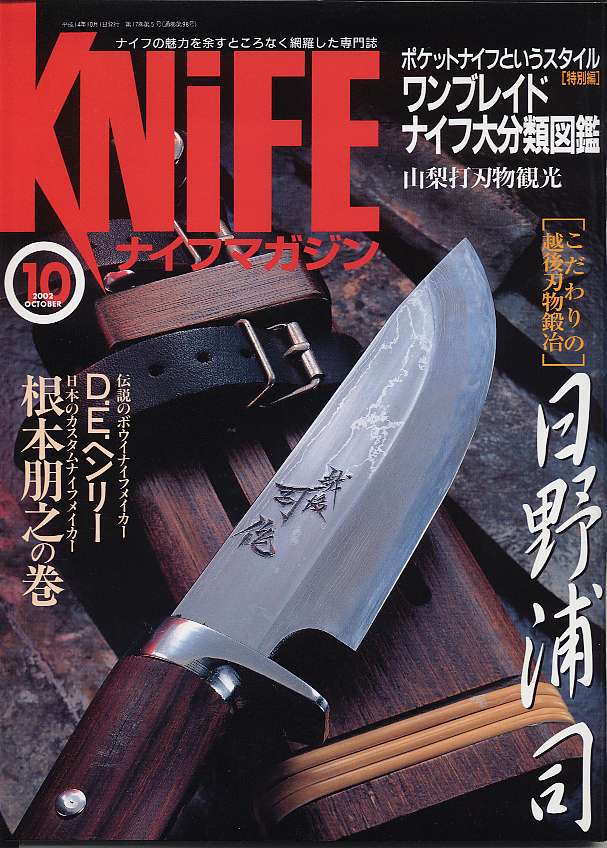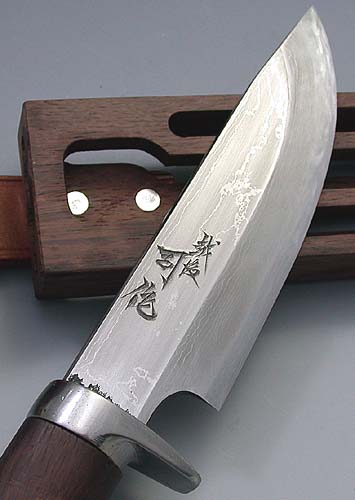 The actual knife that decorated the Knife Magazine front cover.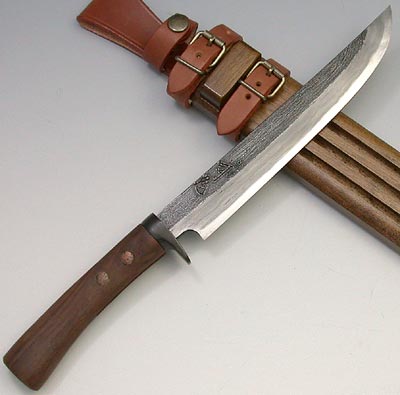 The jigane is Rentetsu (19th century British wrought iron which has a beautiful grain in itself.)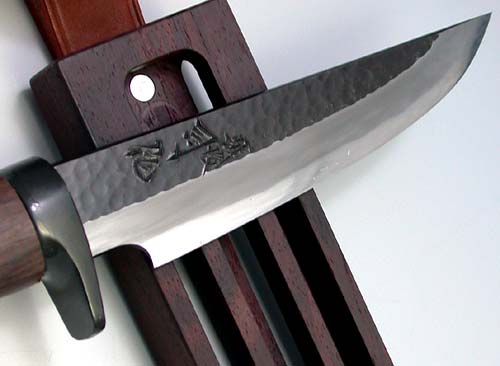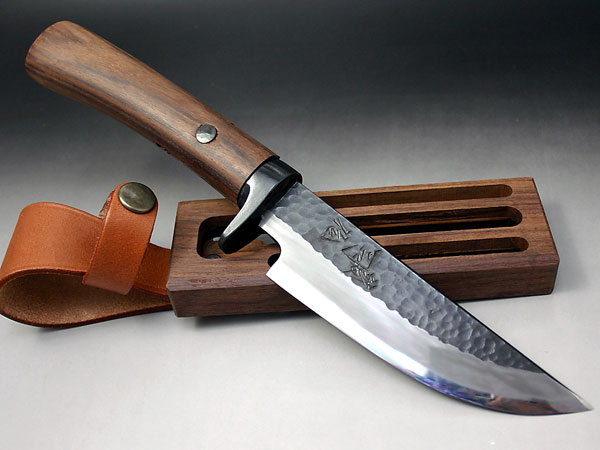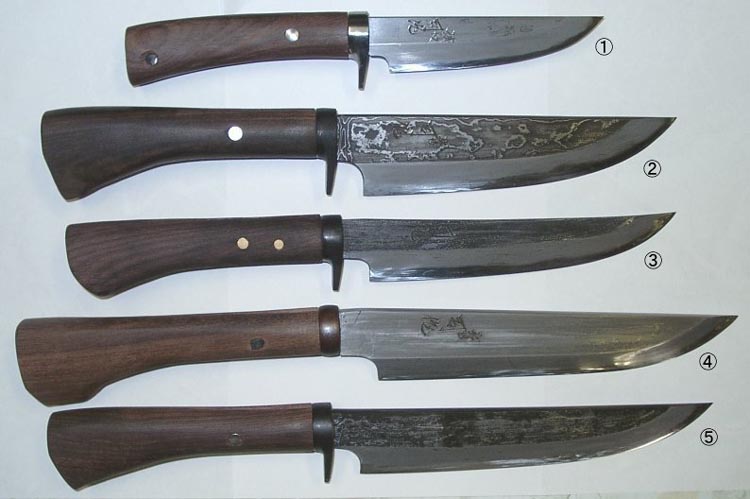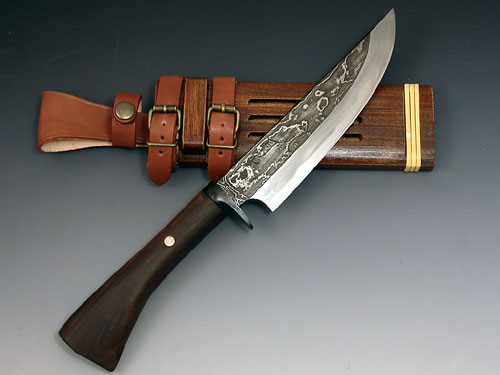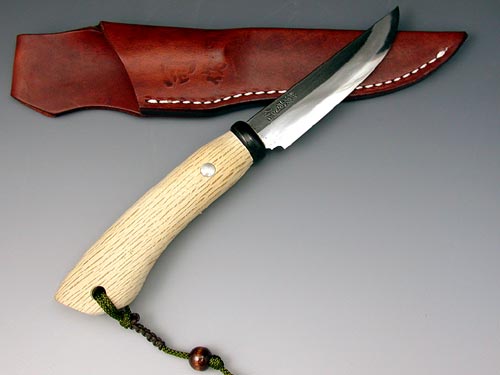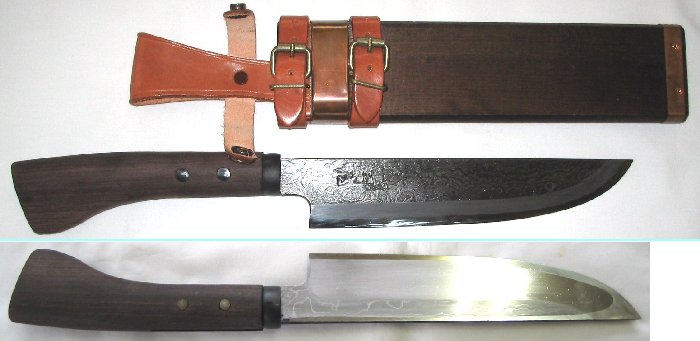 Single edged (Kataba) version. Double edged (Ryouba) is also available.