These photos don't do justice at all to show the beauty of the Kitaeji pattern. As you can see the tang is meticulously crafted as one piece, so the Kitaeji pattern runs thru it continuously from the blade. It is a bit more expensive compared to the Wa-gyuto shown below.
===

The knives shown below are 180mm Kitaeji Wa-Gyuto with Hou + Water buffalo horn ferrule handle. Gyutos are good for all round usage along with the Santoku. 180mm is my recommended size for the daily household use.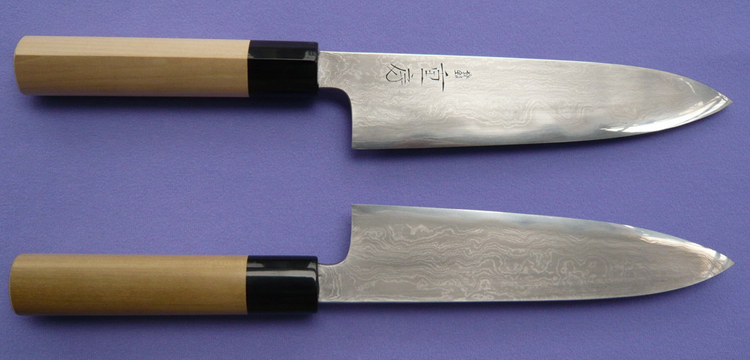 ===
210mm Kasumi finish + riveted rosewood handle. One of my most recommended knives from Shigefusa.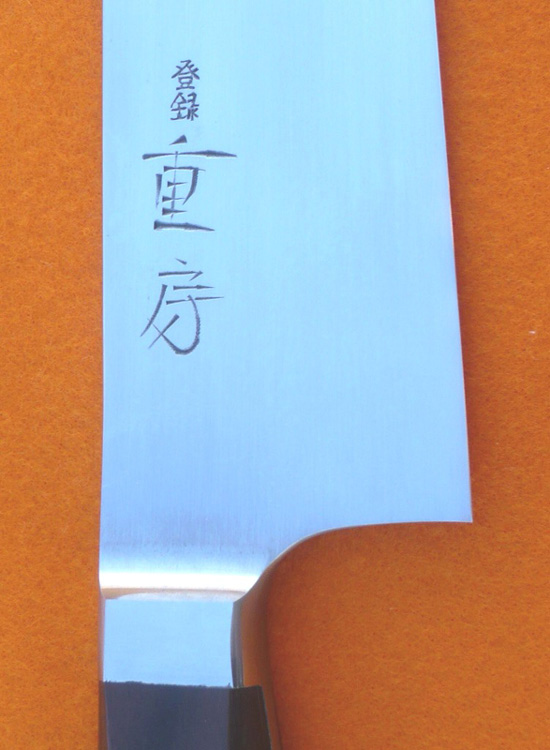 ===
Sheath making for my Kitaeji Gyuto
I made this sheath a while ago, when I couldn't do anything physically demanding due to severe flu I got. It is mentally very relaxing, and physically much easier compared to woodworking, so anyone can do it! It's a great hobby in that sense.
I got basically all the tools I need (apart from the stitching pony which is my handmade of coures) from Birsall Leather & Craft, definitely one of the best leather craft shops in the world.
http://www.birdsall-leather.com.au/
Address:
Birdsall Leather & Crafts
36 Chegwyn Street,
Botany NSW 2019
Sydney Australia

Contact details:
Phone: +612 9316 6299
Fax: +612 9666 4769
Email: info@birdsall-leather.com.au
Trading hours
Mon-Fri: 8:30am-4:30pm
Sat: 8.30am-12.30pm
Sun: Closed
People from Birdsall are all super friendly, the quality of the leather they carry are one of a kind (they are absolutely beautiful quality), and have basically everything you need to start high level leather crafting. They even have their own tannery so the price is really really reasonable! I got half of whole cow hide which seems to last forever, and it was if I remember correctly less than AU$400.... A small Hermes coin case would cost twice as much! Anyway, go to the shop, and look for David, Tracy, or Steve. They will take really good care of you.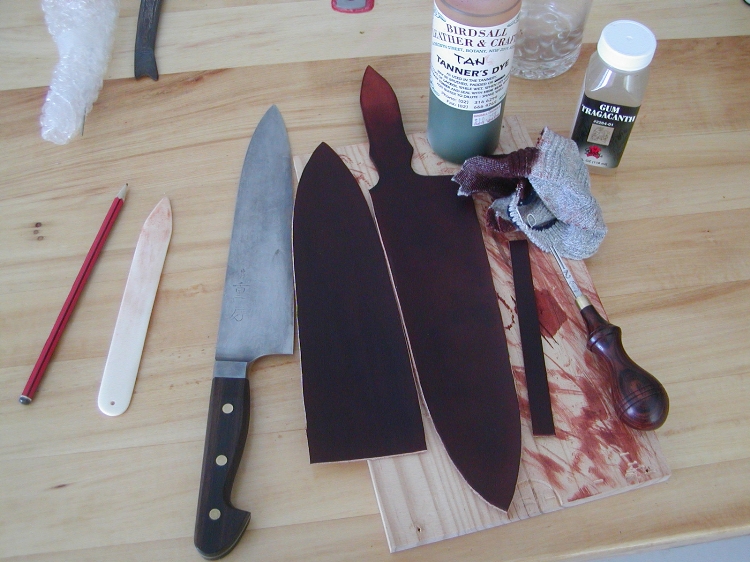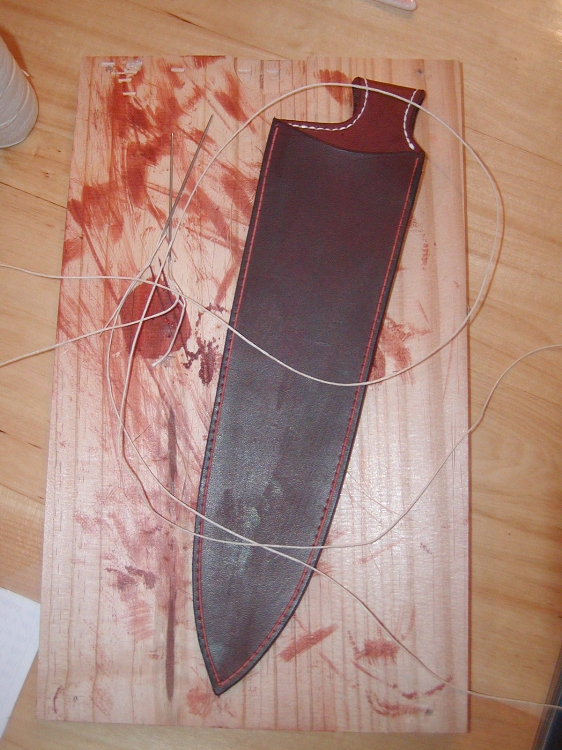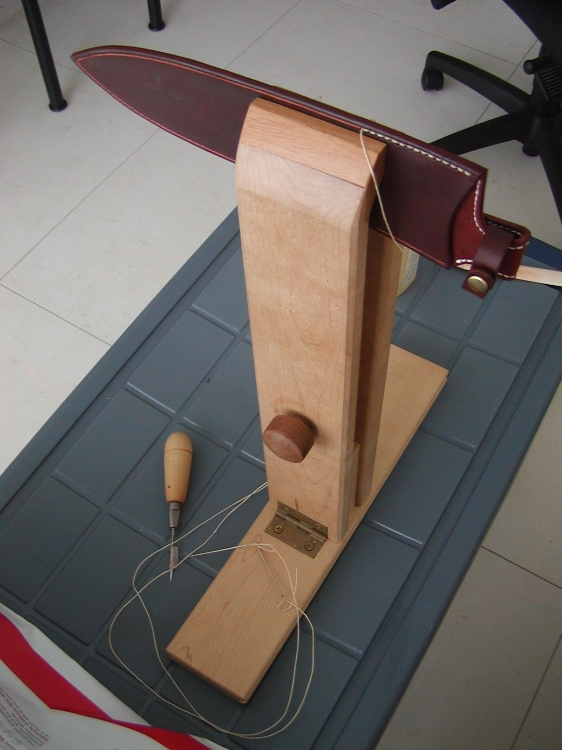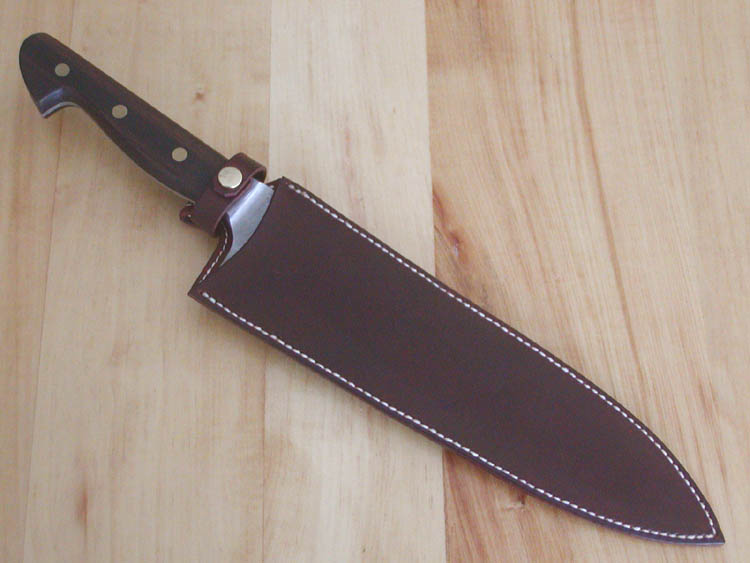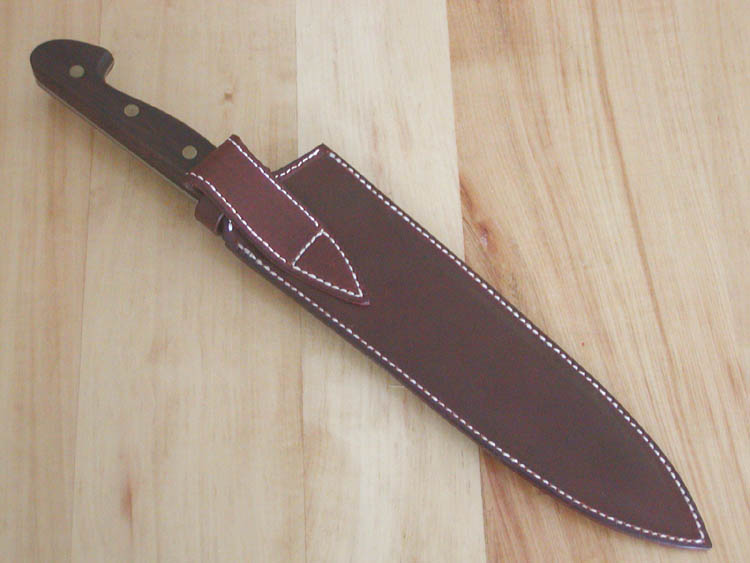 A radish + carrot flower made by my chef friend from Azuma restaurant in Sydney. It was made in a matter of minutes!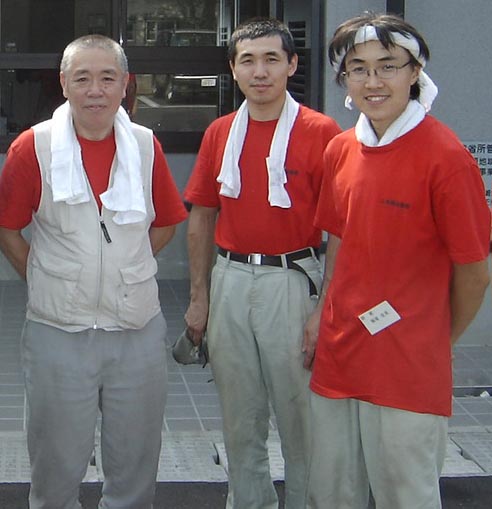 Iizuka Family.