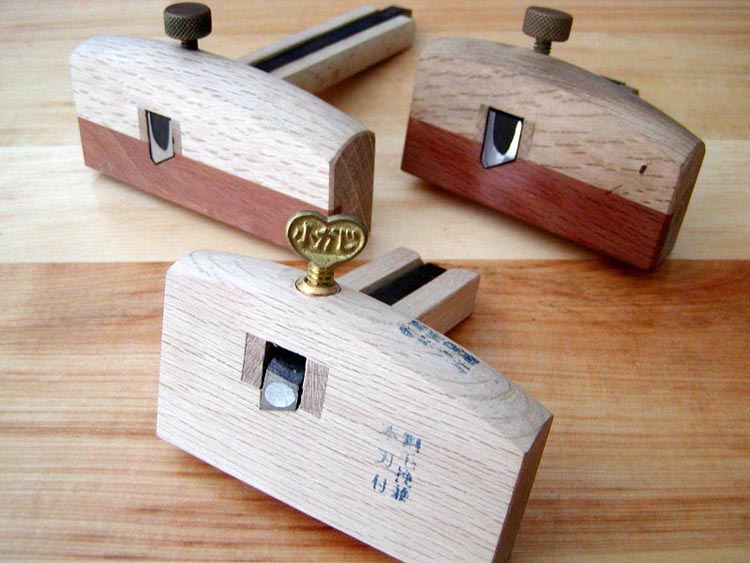 Kokaji's new model shown in the front. The brand is on the wingnut for the new models. BTW, Kokaji means small(ko) blacksmith(kaji).

The one's shown in the back are Kinshiro brand, the best kehiki in Japan. Attention to every detail is just superb. The back of the blade is beautifully crafted, and it is kuro-ura (black back) which requires more effort. The smoothness of the blade extraction and insertion is just perfect.

Kinshiro's price is more than triple of Kokaji's, but if you are interested, contact me through the question box. Maker of Kinshiro, Kuriyama Noboru from Yoita, Niigata, has basically retired, so it will be difficult to get his tools from now on. I suppose not many shops will be selling them anymore. If you are after the very best tools, or collect Japanese tools for their beauty, and if you don't have Kinshiro kama-kebiki, I recommend getting them now. Like Ichihiro and Ishido tools (by Ishido Hideo), the price will go up in no time as the news break, and the selling stock will diminish as well.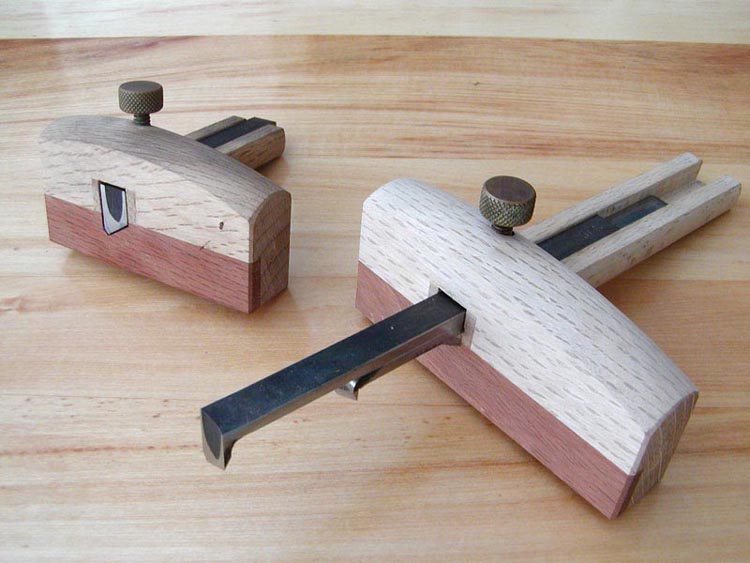 Small with red oak lamination: 26300 (ebony lamination 28500)
Large with ebony lamination: 34700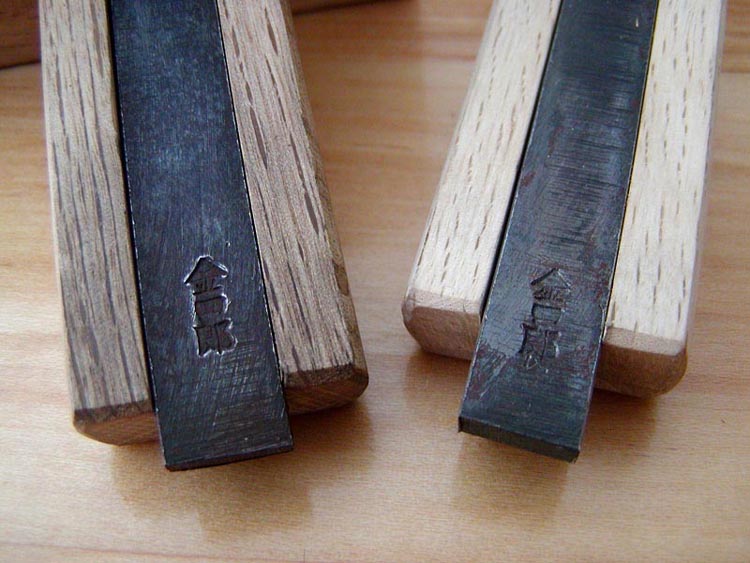 Kenshirou mei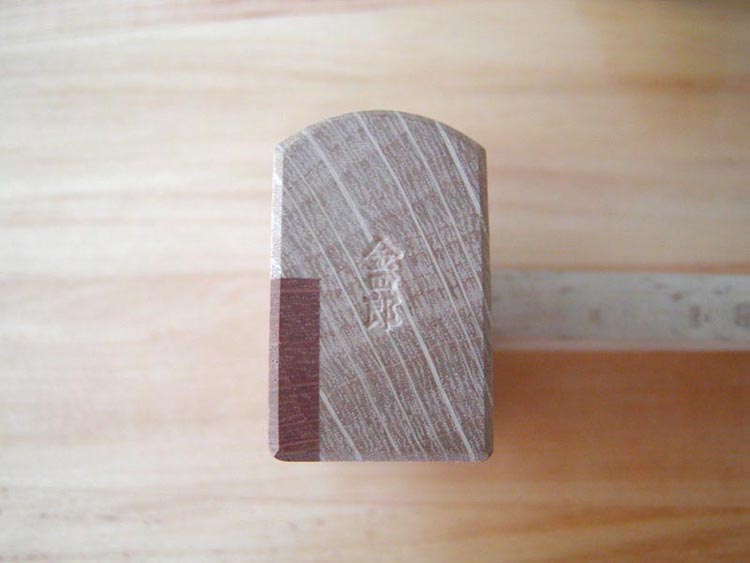 Kinshirou brand stamp